For over 50 years we have created contemporary collections for bar, table and decoration and we continue to launch brand new products each season. Our materials are carefully selected to ensure our signature, high quality finish, and complex artisan techniques are translated into distinctive products.
The origins of LSA International are found in fashionable swinging sixties London, when Janusz Lubkowski and his wife Ewa were inspired to approach Terence Conran at Habitat with traditional brightly colored enamelware from their native Poland.
Having established the company with co-founder Tony Saunders, the success of these enameled coffee pots, mugs, kettles and colanders led Janusz to explore other avenues of Polish production.
Porcelain clay was made into plain white and patterned tableware, popular among-st consumers who sought practical and contemporary designs. Leather bags, satchels and holdalls made from tanned cowhide were sourced from small production workshops. Wooden accessories from Polish cooperatives specializing in the folk traditions of woodwork completed the early collections.
But it was mouth-blown glass that offered the greatest potential for transformation. Whilst an archetypal tumbler and jug reflected Janusz's affinity for the practical, the versatility of the material spurred experimentation with shape, color and decoration thereby extending the range for the fashion-conscious consumer.
On joining the company in 1985, Monika Lubkowska-Jonas worked closely with her father, gaining a deep understanding of skilled craft production and developing her unique instincts for quality and style.
This insight into artisan dexterity and the potential of the raw materials encouraged Monika's creativity, leading her to experiment with different techniques and push the boundaries of hand production – particularly in mouth-blown glass, which quickly became her principal focus. She began designing unique collections which demonstrated the complexity of glass-making, blowing refined or complicated shapes and using lustred paint or richly colored glass, as well as simple yet functional pieces which reflected her love of entertaining and demonstrated an intuitive understanding of the way people live.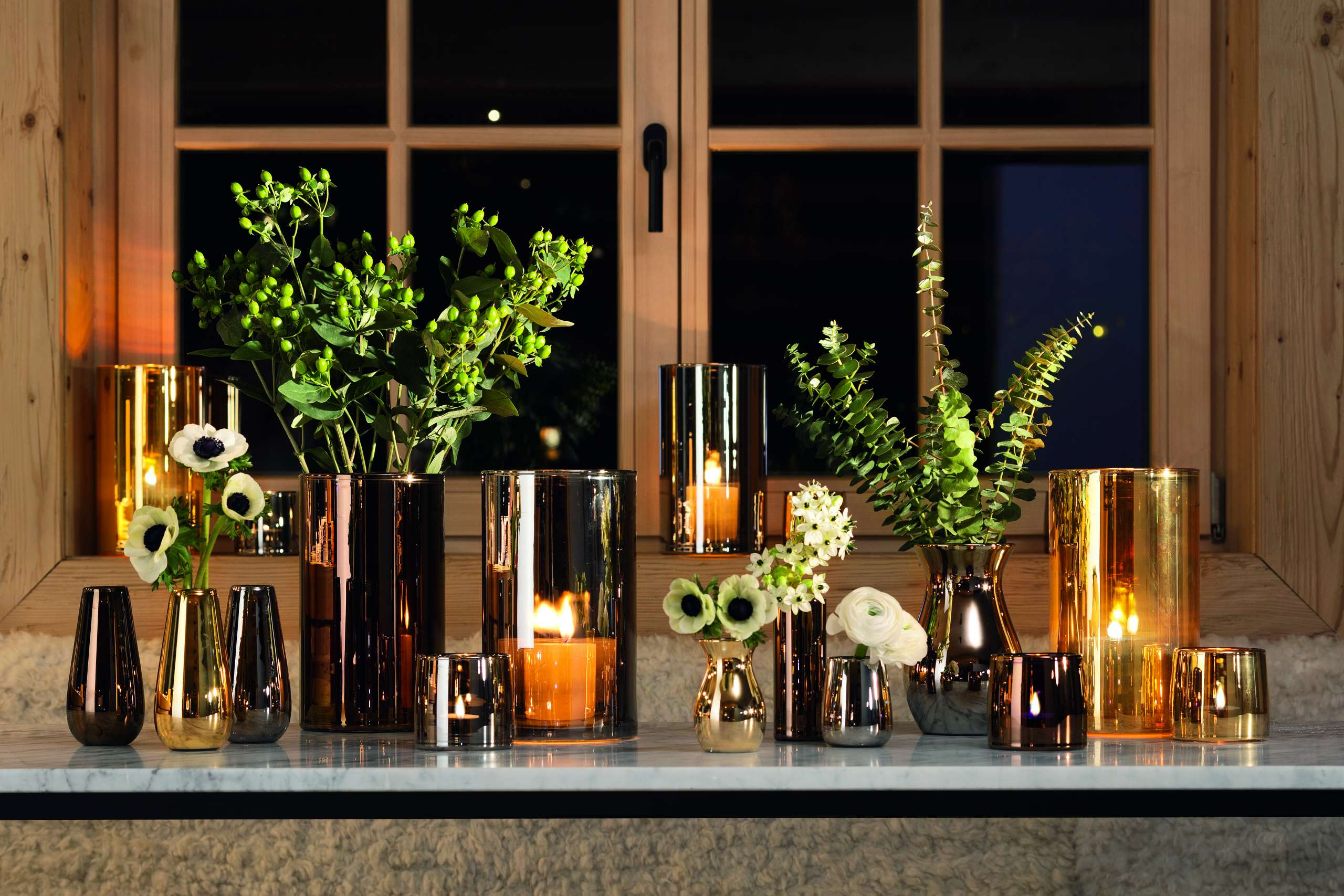 Today Monika shapes and refines LSA International's identity, continuing her father's passion for contemporary design and traditional craft, guided by the creativity and innovation around which the company was originally built. As a result, the products celebrate Monika's aesthetic, her continued inspiration from artisan processes and the original 5 materials – glass, porcelain, leather, wood and enamelled steel.