Welcome Eternal Palace!
Eternal Palace is Noritake's latest Formal Dinnerware addition.
This collection features a geometric pattern inspired by historic Palais Royal architecture. The variation of Christian quatrefoil pattern creates a real sense of exquisite opulence and sophistication. A matte grey and silvery tone color effect is applied to make it appealing to those who like a clean, geometric, modern look while at the same time speaking to those who favor the more ornamental and baroque styles of the past.
The Story Behind – Eternal Palace (1717)
Eternal Palace is inspired by the architecture and motifs of historic Palais Royal. The geometric pattern which is better known as "Moroccan Trellis" combined with silvery grey tone effect, can function within a variety of interior design styles. Eternal Palace allows for Noritake to showcase the finest craftsmanship of porcelain tableware in a modern classical design and continue the legacy of Formal Dining in Royal Palaces around the world.
BOOK YOUR SET NOW!
Eternal Palace comes in the following setting below :
Follow us on:
Facebook: Artelia
Instagram: artelia.my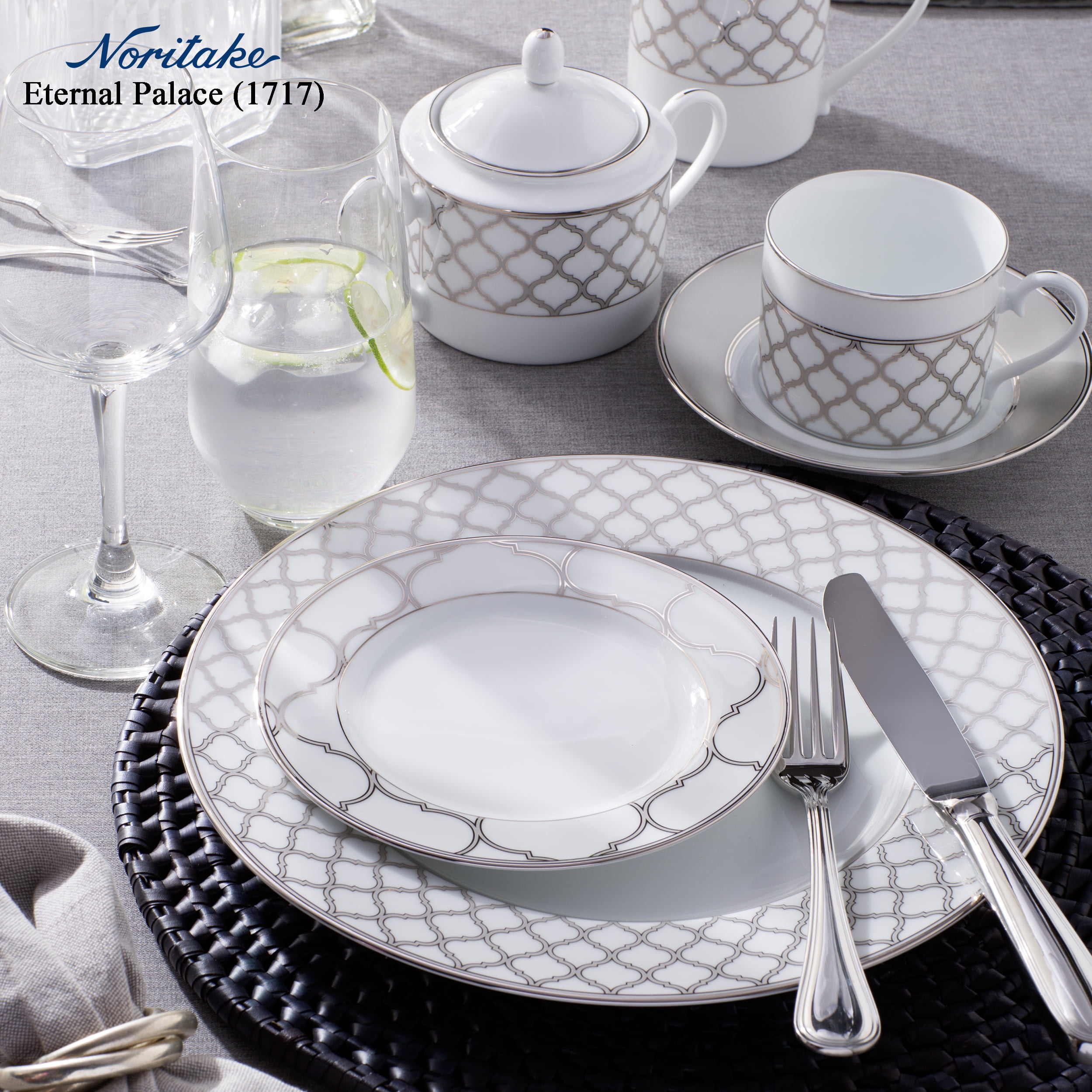 BOOK YOUR SET NOW!